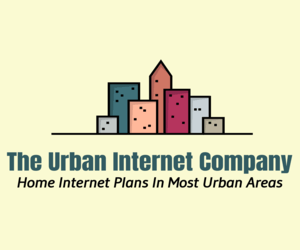 Legal - Regulatory - Accounting
Caution, the below information is really dry, though lawyers, accountants, and government regulators may find it fascinating (or not). It could be confusing to many people. Likely is not of any interest to most people. Reading it may cause sleepiness. Do not read while driving. Proceed with extreme caution, and have a pillow on hand!
Legal
The Urban Internet Company is a division of WRS Web Solutions Inc. This means that our company's legal name is WRS Web Solutions Inc. We are a Canadian company, incorporated federally on 1 May 2010. We are regulated as a 'Corporation' by Corporations Canada, and as an 'Internet Service Provider' by the CRTC. We are a privately owned company, and veteran owned.
On an unrelated note, if you happen to live in the Province of Alberta, then you may be interested in visiting the Ability Energy Inc. website. It might have the ability to help you save some money on your Alberta electricity rates & Alberta natural gas prices. (Ability Energy Inc. is partly owned by WRS Web Solutions Inc.)
Customer Invoices & Our Address
Customer invoices are sent by email from 'The Urban Internet Company' (this website). The charge on your credit card statement contains the invoice number, and it will mention the location as 'Angus, ON', this is because our 'legal record address' is located in Angus for government reporting purposes, as is our Accounting Dept, but our letter mailing address (except for modems and parcels) is:
WRS Web Solutions Inc. 18 King Street East, Suite 1400 Toronto, ON M5C 1C4
The above address is not a retail location, or a modem pickup or return location.
If you have a question, or concern, please use the contact form, as it will be much quicker than contacting us by Canada Post! If you need to return a modem to us, do not use the above address, instead please refer to the Support page of our site for a Canada Post Return Number which will cover the cost of postage and will allow Canada Post to print the return mailing label (with a different mailing address on it), and they will put the label on the parcel for you.
CRTC
The CRTC requires all internet service providers in Canada to register as an internet service provider under their legal name. We are so registered. If you have questions on this topic, please use the contact form.
Sales Taxes
The Urban Internet Company collects sales taxes on sales to Canadian residents. These are remitted to the applicable sales tax agencies in Canada by WRS Web Solutions Inc. as part of WRS Web Solutions Inc.'s sales tax returns. If you have 'tax exempt status', please contact us using the contact form before placing an order, so that we can set your account to 'tax exempt status' before any order is placed.
Income Tax
The company is resident in the Province of Ontario, Canada. It submits a T2 Tax Return annually to CRA. WRS Web Solutions Inc. is also known (in a good way) to The IRS in the USA, having filed the US Department of the Treasury - Internal Revenue Service form W-8BEN-E.